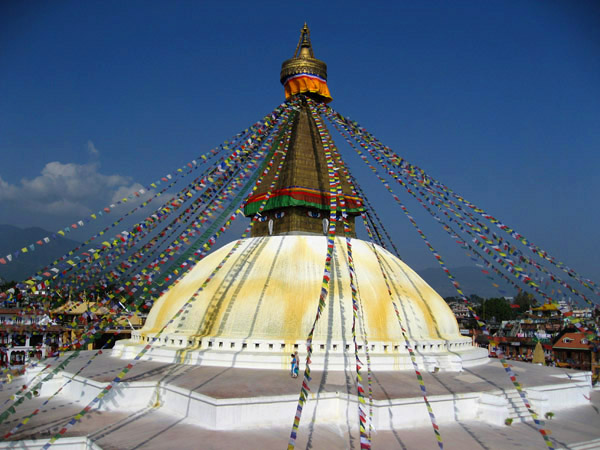 WELCOME TO PEAKS OF NEPAL!
Peaks of Nepal were started by a group of Nepalese and Norwegians with a great love for mountaineering and addiction to The Himalayas. Peaks of Nepal Ltd grew out of the ever escalating focus of quality, ecology, safety and need for Eastern and Western cultures to operate hand in hand.
We are established in Nepal/Kathmandu, and specialise on trekking / climbing / expedition.
The company's priority is first and foremost Knowledge and Safety.

Peaks of Nepal is split owned and runby the Head guide in Nepal and Europeans with extensive and long running knowledge of Nepalese mountaineering and wildlife.

Peaks of Nepal – runs state of the art trekking / climbing / expeditions in every trekking area in Nepal. We also do climbs to Ama Dablam and Cho Oyo.
The company has taken several steps to ensure our standards of quality:
---
EQUIPMENT
We do work closely with Mountain Hardware as our main supplier for equipment, this to guarantee you the best possible preparation at all altitudes.
This is not only for your safety, but also for our local porters and guides for whom we are setting new standards with state of the art Gore-Tex uniforms.
All trips will have storm proof high-tech tents for sleeping, storm proof mountain mess tents along with camp- tables and chairs. If not we are using lodges. All this is to maximise your chances of reaching the top.
For more information:
http://www.moutainhardware.com/
---
FOOD
Peaks of Nepal will provide food of a superior quality, variety and preparation has the highest priority for the duration of your trip.
---
CLIMB
To ensure everybody gets the best possible chance to reach and live their dreams, tour- and climb management have the total focus.
This we have through our Managing Director/Sirdar – Jangbu Sherpa and our operation manager Haavard Gjerdset and the head guides on the mountain.
---
GUIDES AND PORTERS
We will not trick or compromise on salaries paid to your guides and porters, and will strictly follow recommendations from the organization of the porters. The same goes for weight pr porter.
Our local senior guides have all gone through our own extensive training program to add to their waste experience.
---
SAFETY AND ALTITUDE
Through experience from hundreds of high altitude trips around the world, we know the value to never compromise on our acclimatization procedures. This is for your safety, your total experience on the mountain and your chances of reaching the summit.
Our guides are well educated on First Aid precautions, on each trip we carry a medical box with all altitude medicine required. The medicines are very seldom used with a well planned trip with enough acclimatization medicine in never required.
Communication will always be highest priority for the duration of your climb.
---
AFTER THE TREK/CLIMB/EXPEDITION
Nepal is of course not only mountains, so do not miss the chance to experience a proper safari or the rafting on some of the rivers nearby Pokhara or Kathmandu. Peaks of Nepal will help you to book a safari or rafting, costal stay or just hotel nights.